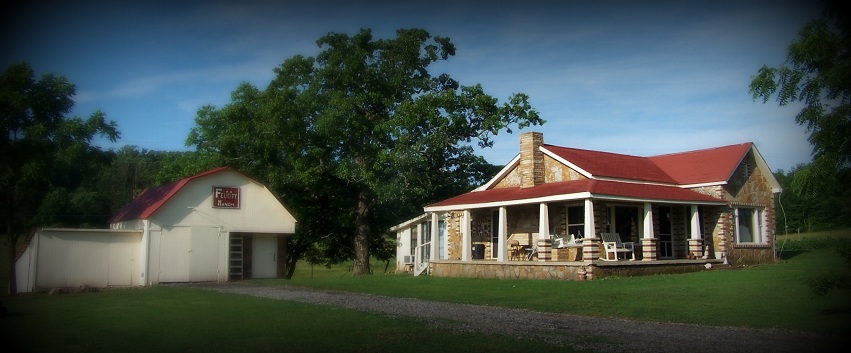 Welcome to Felicity Ranch, founded in the late 1940's when my father, Montie Earl Johnson bought this home place after returning from WWII. This was one of the few home places on the mountain at the time.
Earl Johnson's grandparents were Tommie Johnson and Elizabeth Shores Johnson of the Shores Lake area. His parents were Claude "Pa" Johnson and Martha "Mattie" Mullins Johnson. He was born and raised on White Rock Mountain and attended school at Mineral Hill, located on the mountain. As you read the clippings you will begin to see the deep bond of our family to this mountain. The area around Shores Lakes was once a thriving agricultural area owned by our ancestors.

On Valentines Day 1951, Earl married Leola Fay Fagan and they built this house. The family grew when in April 1952 they celebrated the birth of their only child, Martha Faye. Together, the family carved out a beautiful charolais cattle ranch out of the forest. In the 1960's, they named the place Felicity Ranch, which means bountiful goodness. The ranch was a working cattle ranch until Dad's death in '07. With the death in January '10 of my mother, I and my husband Parker Nantz now own and operate Felicity Ranch and are returning it to cattle operation.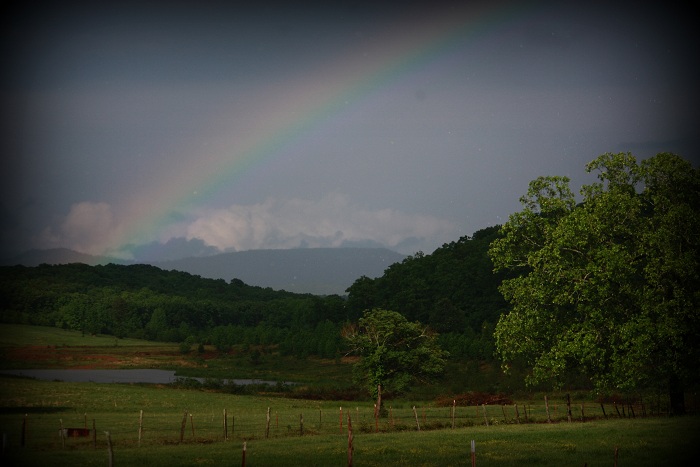 We hope you enjoy your stay in our little corner of the world. If you sit outside at night, view the countless stars and listen to the deep silence, you will also be drawn back to an earlier time of life. Again, we thank you for visiting one of the most peaceful places on earth, Felicity Ranch.